BWNA's income comes from Day of Prayer donations as well as individual and group donations. Our member bodies do not pay "dues." We very much appreciate all the offerings and donations which many women across North America have given to help the ministry of BWNA move forward!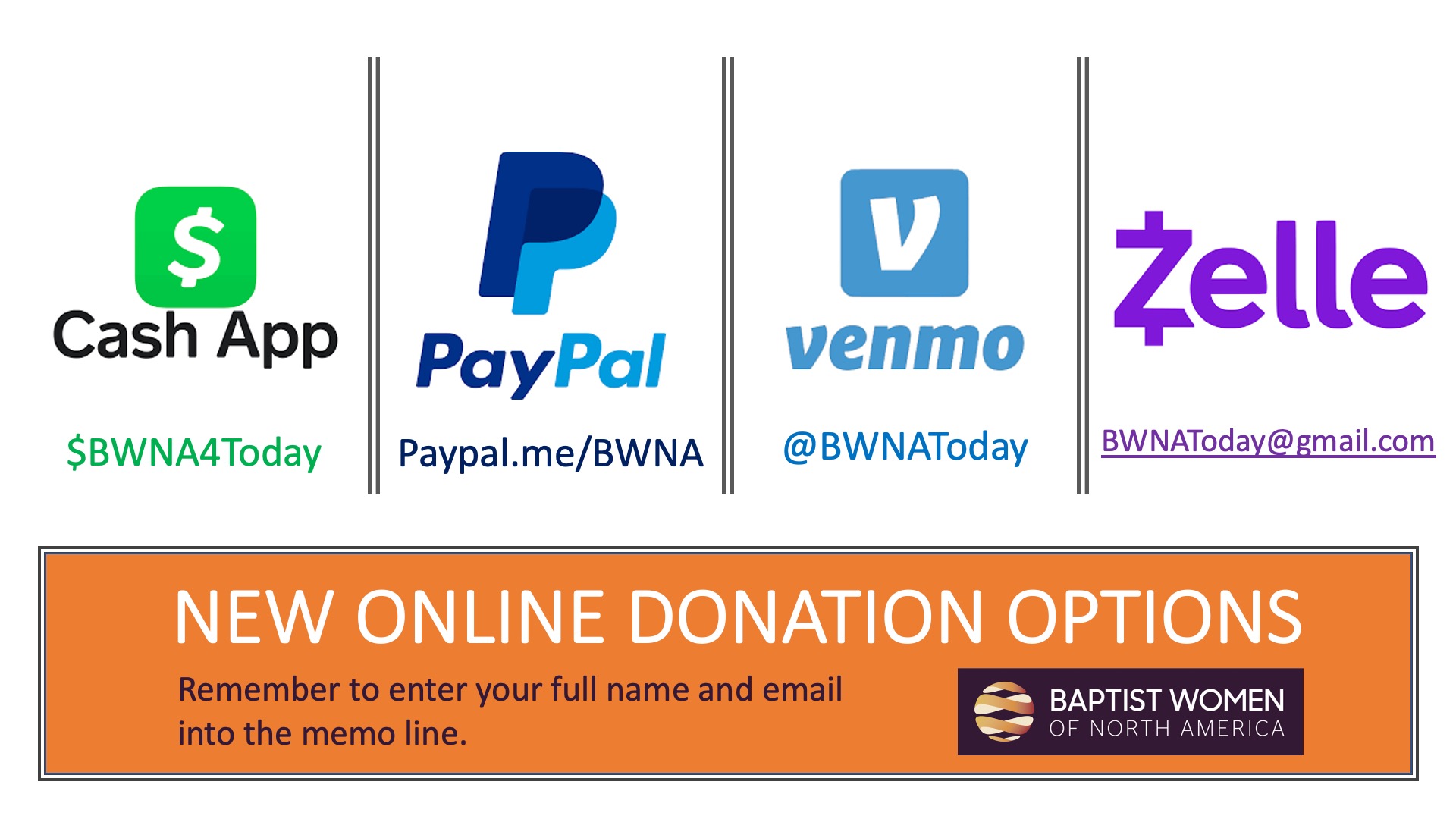 BWNA is a registered charity in the USA and Canada. All gifts are tax deductible to the extent permitted by law.
Have questions about your donation? Feel free to contact us.
(614) 946-1330 or (954) 534-9297